Savannah Rain Corwin
Here she is folks. After 40 weeks of being carried around in side her mommy, Savannah decided to come into this world after about 4 hours of labor.
She was born on December 2nd. 1998, at 8:48pm and is 3.66kg (8lbs 2oz) and is 52cm (20.5 inches) long. She is very healthy (all 10 fingers and 10 toes) and has the quietest little cry you can imagine.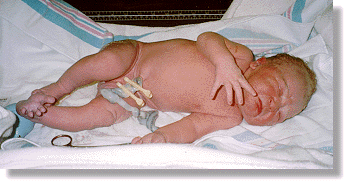 Savannah's first picture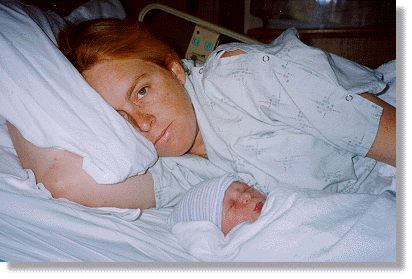 Here she is with Mommy.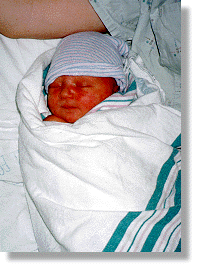 She sure oxygenates well, huh?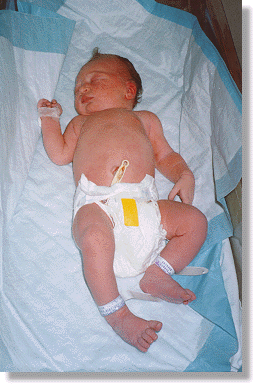 Right after her first bath.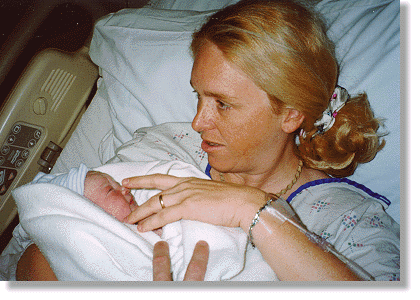 Boy, Sam sure doesn't look like she just gave birth, huh?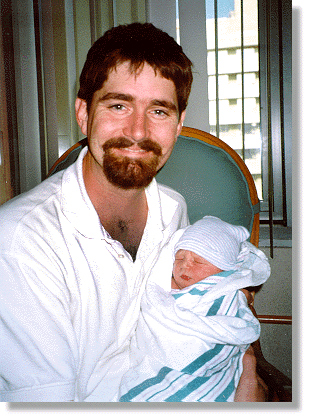 That's a Proud Daddy!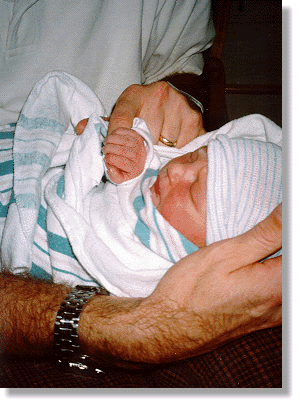 Look how tiny those little fingers are!
Well that's all for now, if you want to you can send Mommyor Daddy or Savannah an email we would certainly welcome it.